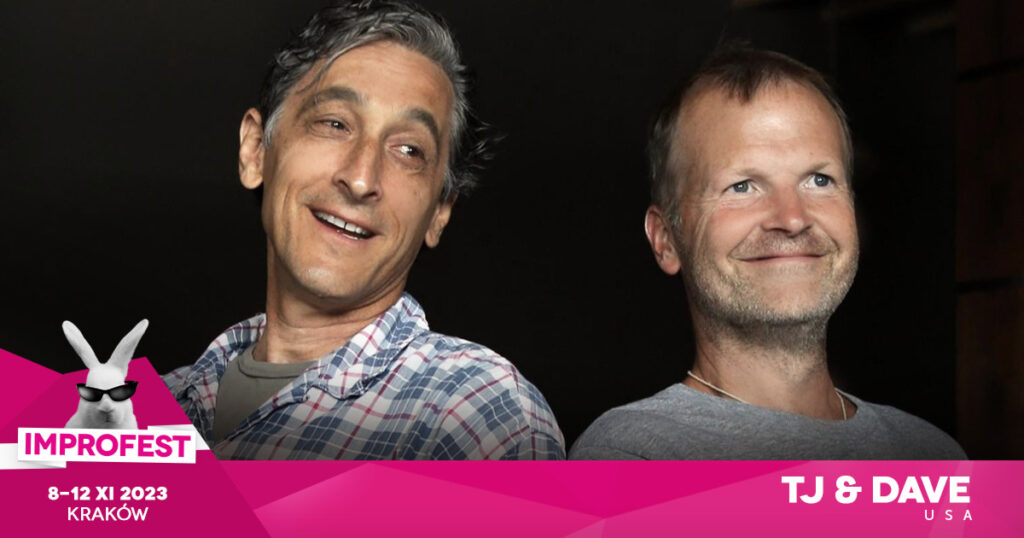 With a combined improvisation experience of 70 years, TJ Jagodowski and David Pasquesi have been performing together for the last 20 years.
They wrote a book called, Improvisation at the Speed of Life, and have performed all over the United States of America not as all over Europe.
Individually they have many TV and film credits. You can see what they are on IMDB when you have time.
The show TJ and Dave is a two person completely improvised show that sometimes resembles a one-act play. They likely will play multiple characters as the story unfolds.