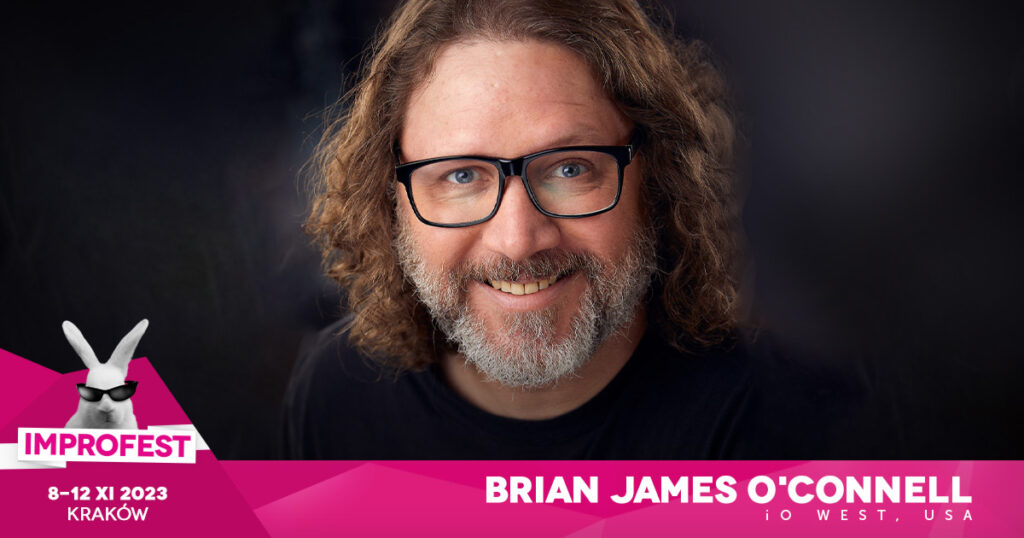 Brian James O'Connell is a working actor, writer, director, filmmaker and teacher in Los Angeles. He taught as part of the Core Faculty at The Pack Theater and at iOWest for over a decade before pursuing his own independent, bespoke & curated student training ALL IMPROV.

Brian is the Creator and Executive Producer of Big Yellow Taxi, the Executive Producer and Founder of Long Hard Tuesdays, the Executive Producer and Founder of The Lady Invitational and Executive Producer of Genre Night! at The Pack Theater.

Brian is a graduate of the prestigious North Carolina School of the Arts (David Gordon Green, Danny McBride, Jody Hill ,Anthony Mackie, Peter Hedges, Mary-Louise Parker, Dane DeHaan, Terrence Mann, Chris Parnell, Jada Pinkett-Smith and Jeff Nichols) and moved to Los Angeles in 2000 to follow his dreams of a career in filmmaking.

BOC (as his friends call him) is part of the comedy collective Dr. God, who recently completed their first feature film project LOODSUCKING BASTARDS, starring Fran Kranz, Pedro Pascal, Joey Kern, Joel Murray, and Emma Fitzpatrick, which O'Connell directed (his third feature as a director) as well as co-writing the script with Dr. God. The film was the Opening Night Premiere at Slamdance in 2015 and is available now on DVD and On-Demand after it's theatrical run.

A regular performer, coach and teacher in Los Angeles, Brian derives most of his approach to improv from The Deconstruction, the form created by iO's legendary team, The Family (Miles Stroth, Neil Flynn, Ian Roberts, Matt Besser, Adam McKay, Ali Faranahkian.).

With his internationally touring improv duo Billyhawk and iOWest's legendary improv group Dr. God, Brian has performed and taught in festivals in Denver, Dublin, Phoenix, Toronto, Kansas City, Philadelphia, Austin, Salt Lake City, San Francisco, Mexico City, Cincinnati, Los Angeles and Chapel Hill, NC. Well-respected as one of Los Angeles' premier improvisers, Brian is famous for his encyclopedic knowledge of minutiae and his insane recall ability and memory.

BOC is a board member for the non-profit Camp Improv Utopia, the premiere improv, acting and training retreat in the country and served as the Director of Camp Outreach for the first 8 years.

Check out www.facebook.com/Improv1to1/ for Brian's signature 1-on-1 improv coaching.